New Builds in Solihull
---
Looking for a new build? We provide new build construction services in Solihull.
At JH Building Contractors, we have been designing and constructing the highest quality new build properties throughout the West Midlands for many years. Our team of professionally trained builders have extensive knowledge in the planning and construction of new builds and have a vast amount of experience in all areas of the trade. We can assure you that whatever your new build requirements may be, our team at JH Building Contractors have the skills to take care of that for you.
There are many reasons why people opt for a new build when looking to invest in a new property, from the ease of purchase to the ability to add personalised features.
The advantages that follow with new builds include:
Higher specification & choice
Ease of purchase
Higher safety & security
Low maintenance costs
Low repair costs
Lower heating costs
More environmentally friendly
And many more.
This includes the ability to choose your own desired fittings, fixtures, and all other additional features. This takes away the pressure and necessity of decorating the rooms of the house once you have moved in, allowing you to settle into your new home much quicker and easier.
At JH Building Contractors, we cohere to all strict building regulations, meaning all new builds are constructed to high speculation and have a ten-year structural warranty. With this, it allows all of our new build customers to feel a lot safer and much more confident as new build property owners.
If you are looking for a professional building team to design and construct your new build property, look no further than our team at JH Building Contractors in the West Midlands. Why not give us a quick call today to talk to a member of our team in more depth regarding our new build service.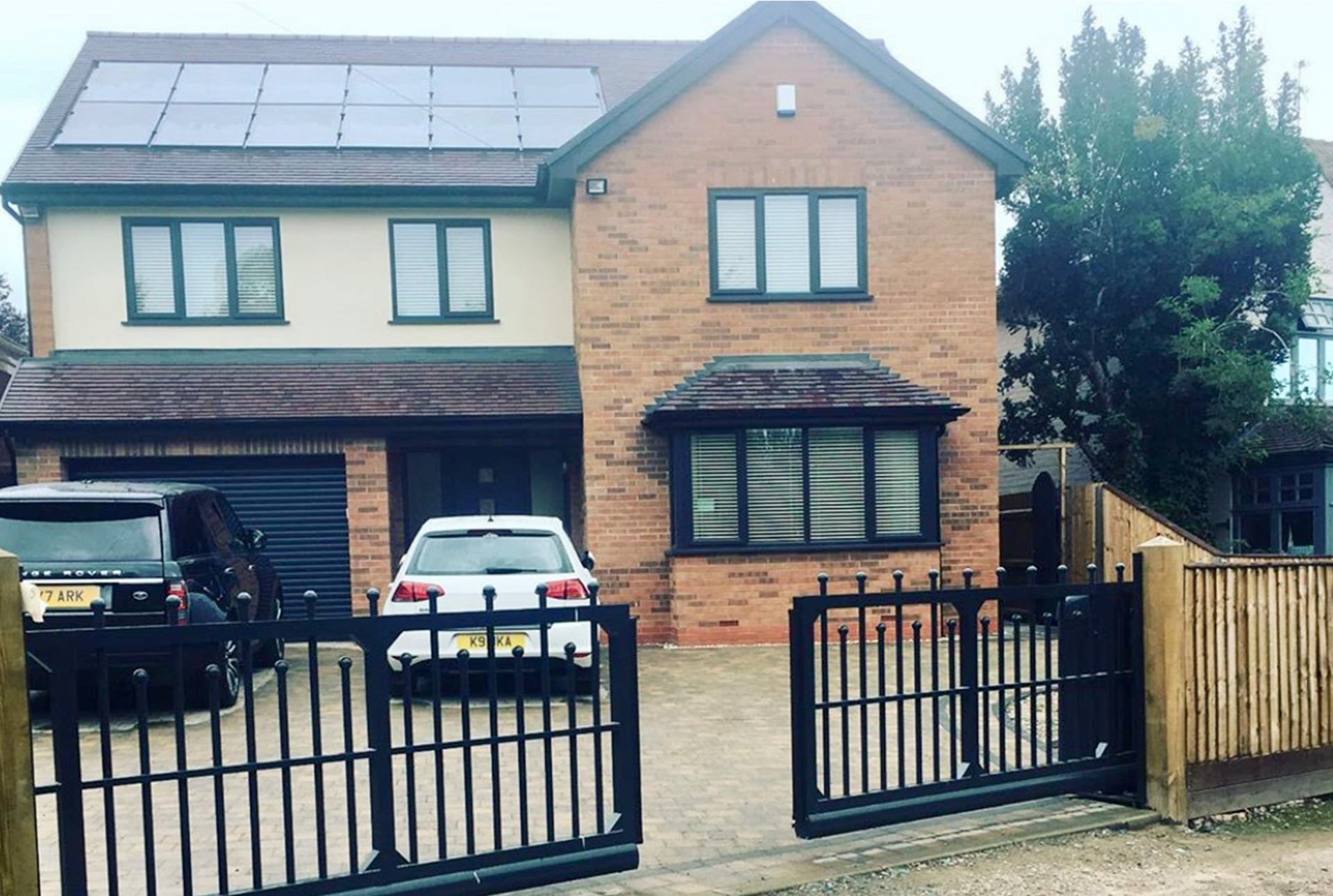 Buying a home is a huge step in life, but this can be even more the case if you have designed and built it yourself. Our new build team are on hand, with a huge amount of experience and skill in house building to help. We can discuss all of the options that are open to you, and can make a plan for the land you have available that will suit your needs perfectly. Nothing is like walking into your own home and knowing that it has been built just for you.
We can take care of;
Project management
Obtaining land
Obtaining planning permission
House design
Sourcing materials
All aspects of the house build
Electrical works
Plumbing works
We can undertake everything from obtaining land, and planning permission, right through to the design and build of a brand new property that is unique to you. If you would like to discuss having JH Building Contractors build your dream property then contact us today. We will be more than happy to help.